Sale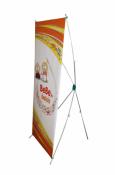 X Stand
The X stand banner is convenient and economical solution for your advertising needs. Size 60x160cm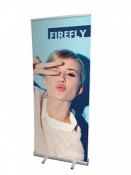 Roll up 3 banner
Roll up banner with an extra strengthening bracket for durability, ideal for a range of indoor locations. Twin twist out feet. Snap rail. Rigidising bracket for extra strength. Padded bag. Available sizes 800mm, 850mm and 1000mm. Weight: 800mm - 2.3kg; 850mm - 2.4kg; 1000mm - 2.5kg Print is included in the price.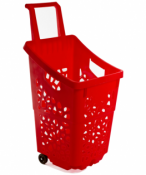 Shopping basket on 4 wheels 60L red - DISCOUNT
Shopping basket 60L on order, colors on request. 2 wheels.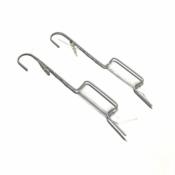 Metal hook with nylon loop - DISCOUNT
Hook length 85mm, totall length- 1500mm.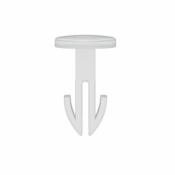 Thumb snap fastener -DISCOUNT
Thumb snap fastener joins two or more layers of cardboard or corrugated plastic. Arrow style tip deflects when pushed into a hole then springs back for a secure hold that resists removal. Made of natural polypropylene.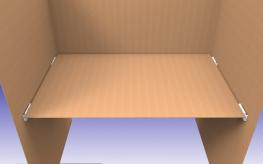 2220 Horizontal Shelf Support - DISCOUNT
Plastic Horizontal Shelf Support. White or black.